January 29, 2014
For Immediate Release
Contact: Wendy Knapp, Communications Director
(319)232-1156, wknapp@cedarvalleyalliance.com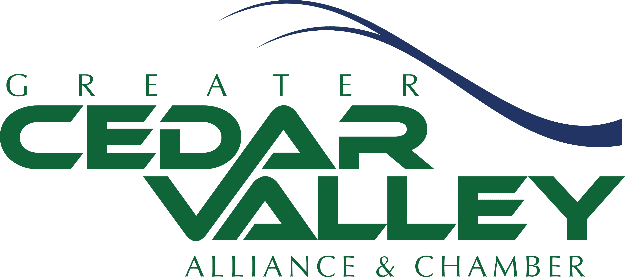 The Greater Cedar Valley Alliance & Chamber, in partnership with FranklinCovey's 2015 Leader in Me Symposium, invites business leaders and educators to an opportunity to synergize as author and children's advocate Geoffrey Canada brings a keynote address on education reform. Mr. Canada's speech is the keynote presentation of the FranklinCovey's 2015 Leader in Me Symposium.
The presentation will take place on April 24, 2015, at 2:30PM in Lang Hall Auditorium on the University of Northern Iowa campus in Cedar Falls.  The cost for the event is $25.00. Registrations for the keynote event are being taken through the Alliance & Chamber website, cedarvalleyalliance.com, or by calling the Alliance & Chamber at 319-232-1156.
The opportunity to hear Canada's presentation is made possible through Leader Valley, a talent development initiative of the Alliance & Chamber. Leader Valley's primary focus is implementation of Leader in Me across school districts in the Cedar Valley. The Leader in Me, based on the Steven CCovey's 7 Habits of Highly Effective People, is creating leadership cultures in schools and instilling 21st Century soft skills of effectiveness in Cedar Valley students. The unprecedented scope and success of the Cedar Valley initiative has drawn attention from FranklinCovey who chose this area for one of 18 regional symposiums. Symposiums are traditionally held in larger cities. Cedar Valley Leader in Me schools will be showcased to educators from around the Midwest during the three day event at the University of Northern Iowa with tours and demonstrations across the Cedar Valley April 22-24.
For more information about the Leader in Me Symposium, visit www.theleaderinme.org/events/symposium. You can also learn more by contacting Melissa Reade, Leader Valley Program Director at the Greater Cedar Valley Alliance & Chamber by calling (319)232-1156 or by email at mreade@cedarvalleyalliance.com.
The Alliance & Chamber is taking registration for Geoffrey Canada's keynote session only. Registration to this session does not provide access to any other portions of the Leader in Me Symposium. To register for the Iowa Symposium, please visit http://www.theleaderinme.org/events/symposium.
About Geoffrey Canada
In his 20-plus years with Harlem Children's Zone, Inc., Geoffrey Canada has become nationally recognized for his pioneering work helping children and families in Harlem and as a passionate advocate for education reform.
Since 1990, Canada has been the President and Chief Executive Officer for Harlem Children's Zone (HCZ), which The New York Times Magazine called "one of the most ambitious social experiments of our time." In October 2005, Canada was named one of "America's Best Leaders" by US News and World Report.
The work of Canada and HCZ has become a national model and has been the subject of many profiles in the media. Their work has been featured on 60 Minutes, The Oprah Winfrey Show, The Today Show, Good Morning America, Nightline, CBS This Morning, The Charlie Rose Show, and NPR's On Point, as well in articles in The New York Times, The New York Daily News, USA Today, and Newsday. Most recently, Canada can be seen prominently featured in the Davis Guggenheim documentary Waiting for Superman.
Canada grew up in the South Bronx in a poor, sometimes violent neighborhood. Despite his troubled surroundings, he was able to succeed academically, receiving a Bachelor of Arts degree from Bowdoin College and a Master's in Education from the Harvard School of Education. After graduating from Harvard, Canada decided to work to help children who, like himself, were disadvantaged by their lives in poor, embattled neighborhoods.