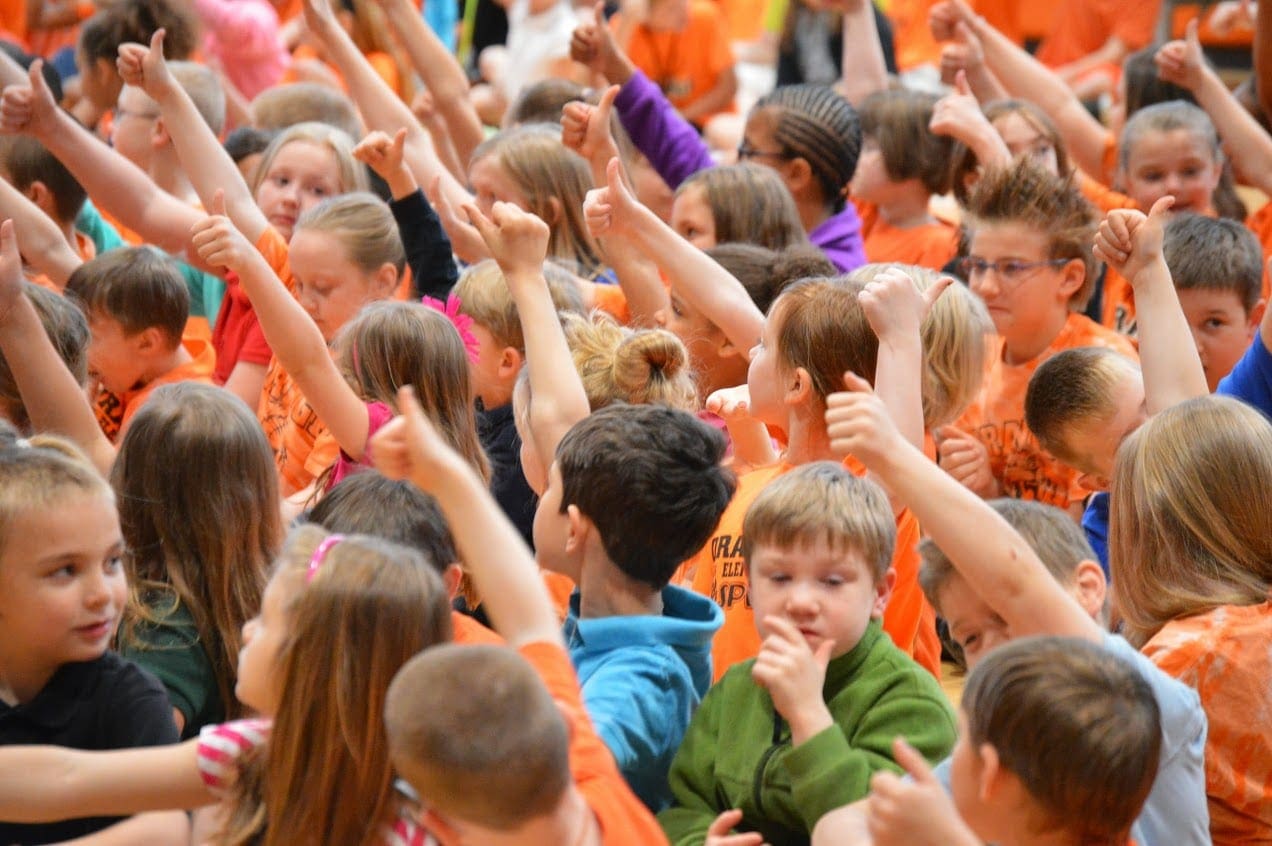 As a Cedar Valley community, we realize the importance of coming together to invest in our young people- the future of the Cedar Valley. We do this in a number of ways. All of our Leader Valley Leader in Me schools embed the 7 Habits of Highly Effective People, identify the gifts and talents of all students, and provide authentic and meaningful leadership roles and opportunities to learn about leadership. Leader in Me has four principle focuses:
The 7 Habits of Highly Effective People – The 7 Habits are a set of common set principles, but may not be commonly used. Leader Valley believes it is imperative to impart the habits of effectiveness on students from a young age moving forward. The 7 Habits are explained further in the diagram below.
Gifts and Talents – Leader Valley Leader in Me schools recognize that each student has a special set of gifts and talents. These may include but are not limited to talents with music, technology, public speaking, planning activities, or artistic productions. It is up to the educators to work with each student to help them identify and nurture those talents.
3.   Authentic Learning and Leadership Opportunities – All students deserve the opportunity to apply the 7 Habits and utilize their gifts and talents to the fullest. We believe the best way for students to do so, is to engage in authentic opportunities to learn about leadership from community leaders, but also to be active in leadership opportunities. These leadership opportunities are available to Leader in Me students in their classroom, across the school, within the community and may include leadership work at events or service projects.
4.   Developing Essential Soft Skills – Leader in Me is giving students in Cedar Valley schools the soft skills needed to be more effective in the classroom today and the workplace tomorrow. Students develop responsibility and learn necessary skills valuable to their future employers. Consider that Leader in Me students are utilizing the 7 Habits and their gifts and talents to do the following:
Event planning- Blessed Maria student leaders plan and execute events
Management- Hoover Middle School students learn the importance of management by taking the lead for lunch room operations
Training- Southdale Elementary 6th grader trains future student communication leaders on producing daily announcements
Facilitating- Former North Cedar Elementary leader is facilitating 7 Habits sessions for peers and adults
Human Resources- Hoover and Blessed Maria Middle School students serve on hiring committees for new teachers
Communications- Students from many Leader in  Me schools write and deliver leadership speeches to the community, higher education, businesses, and nonprofit organizations
Designing- Orange Elementary students design and produce leadership posters that were transformed into larger-than-life murals
Initiative- Becker Elementary students show initiative be establishing a maintenance and grounds squad to do recycling and work to improve the environment
For information on typical results reported in Leader in Me Schools, view our Impact Report.  To learn more about  Leader is Me, click here.
The 7 Habits of Highly Effective People
Habit 1 – Students learn the art of this foundational habit, "Be Proactive", by exploring the Pause and Respond model, using Proactive Language, applying the Circle of Influence, and becoming a Transition Person.
Habit 2 – Students learn "Beginning with the End in Mind" by envisioning outcomes, setting goals, and creating a personal mission statement.
Habit 3 – Students learn about "Putting First Things First" with a focus on prioritization, "Big Rocks", and eliminating the unimportant, as well as daily and weekly planning.
Private to Public Victory – With an initial focus of self-mastery and self-discipline, students will shift gears from Habits 1-3 toward Habits 4-6 with a focus on strengthened relationships.
Habit 4 – Students learn to "Think Win-Win" by examining human interaction, balancing courage and consideration, seeking mutual benefit, creating win-win agreements, and building win-win systems.
Habit 5 – Students engage in the art of empathic listening as they "Seek First to Understand, Then to be Understood."
Habit 6 – Students learn the significance of "Synergizing" by valuing and celebrating the differences in others and practicing creative cooperation.
Habit 7 – Students learn about the art of renewal in four dimensions by "Sharpening the Saw." They learn to renew in the areas of physical, social/emotional, intellectual, and spiritual domains.