Leader in Me is an opportunity for your students to be part of a transformational school culture, where they are empowered to be learners and more engaged in their learning. In a Leader in Me school culture, students take the lead in their learning with a new set of leadership skills. Students learn the value and application of the 7 Habits of Highly Effective People, they learn to identify and utilize their gifts and strengths, they are exposed to authentic leadership opportunities, and they learn the essential soft skills needed to be effective in college, career, and citizenship! More importantly, they are on track to be engaged learners and responsible leaders in your classroom.
Leader in Me works in concert with the academic, behavioral, and culture-based initiatives common in today's schools. Such initiatives include, but are not limited to Positive Behavior Intervention Supports, Character Counts, Junior Achievement, Multi-Tiered Support Systems, and Response to Intervention. Leader in Me is not meant to replace the other initiatives, but to enhance them.
Why Leader in Me Works
There are four factors that play a role in the effectiveness of Leader in Me in our schools.
Paradigm Shift – A "See-Do-Get" model is explored within the Leader in Me school cultures. Effective educators know that how you see the world (paradigm), is a driving factor in what you do (actions), as well as what you get (results). In effective leadership cultures, our educators do not believe that leadership is for some students, but rather believe every child has gifts and talents to be nurtured.
Inside-Out Model – In our Leader in Me schools, we often say, "it starts with us", that is the educators in the building. Educators must know, live, and model the 7 Habits personally and professionally before this can take hold with students. They can't expect changes in their students until they have changed themselves.
Common Language – Leader in Me schools have a common language that permeates all levels, from educators to students and parents. The framework of the common language is the 7 Habits of Highly Effective People. This provides consistency and a common understanding for how people interact.
Ubiquitous Implementation – Fidelity of implementation is key to the effectiveness of Leader in Me. For a school culture to transform, leadership must be embedded authentically into all aspects of the school culture. From modeling and relationships, physical environment, and operational systems, to curriculum, instruction, and traditions, leadership must be infused to have the maximum reach for students. Leadership then becomes a way of life, not something to be done during an isolated lesson one time a week.
Leader in Me for Elementary, Middle School, and High School
Leader in Me looks the same at all levels in many regards. For example, all schools are working to empower students as leaders and engage them as learners. All students in all Leader in Me schools have the opportunity to engage in classroom and school-wide roles.
What looks different at each level is how they bring their leadership culture to life.  The elementary implementation for Leader in Me is very foundational. Students learn about the 7 Habits, are identifying their gifts and talents, and are provided developmentally appropriate leadership roles. As students progress through different levels of school, they have increasingly more responsibilities and opportunities to develop as leaders, apply the 7 Habits, and utilize their gifts and talents at an individual, classroom, and school-wide level. There are a range of quality materials available for students and educators at the elementary, middle, and high school levels that support the leadership opportunities they have.
Leader in Me Implementation
There are four phases of implementation and corresponding training.
Pre-Work- Schools considering implementing Leader in Me will be asked to complete a variety of activities that demonstrate readiness to move forward with formal training. These types of actions will secure staff buy in, long term commitment, fidelity of implementation, and ultimately, the quality of our Leader in Me schools. Pre-work activities may include, but are not limited to a book study, Leader in Me school visits, and a readiness survey. The pre-work phase typically takes from 3 to 6 months, but may take up to a full school year.
School Culture– In the first training module, schools engage their entire staff in a shared vision of the greatness and leadership that are inherent in every child and adult. They study the timeless, universal principles that allow people to realize their potential and they make specific plans for implementing these principles in their school and classroom cultures. School culture trainings include 7 Habits Signature Training, Vision Training, Implementation Training, and Lighthouse Team Training. The completion of all four trainings takes a minimum of one school year, but can go as long as two years if needed.
Academic Tie To Leadership- In the second training module, schools build on the foundation established in year one and learn to apply the 7 Habits and leadership concepts at a higher order. They implement specific tools that empower staff and students academically. The focus becomes creating effective school-wide goals that produce results now and build a lasting capacity to produce results in the future. Training modules include Empowerment Training and Achieving School-wide Goals Training. The completion of these two trainings typically takes schools 3 to 6 months to complete.
Lighthouse Milestone- Although not a training module, the quest for Lighthouse Milestone is the next phase of implementation for Leader in Me.  Lighthouse Milestone is the premier designation for Leader in Me schools. To achieve Lighthouse Milestone, schools are evaluated against nine key criteria related to the best practices of developing a leadership culture. Because of the rigor of going through this evaluative process, only about 10% of  Leader in Me schools around the nation have achieved Lighthouse Milestone. It typically takes schools two or three years at a minimum to achieve Lighthouse Milestone.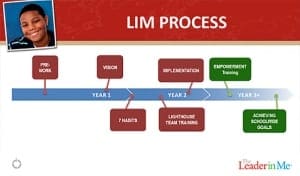 Fidelity of Implementation
Fidelity of implementation with Leader in Me is key to the successful integration of leadership into the school culture. It is logical to believe that when ubiquitous integration of leadership takes place at the school, it will be reflected in the measurable and anecdotal results found.
There are two main aspects when considering fidelity of implementation — integration into the entire school culture and an integrated tie to academic initiatives and efforts. When further considering fidelity of implementation at both the culture and academics level, it is important to further consider six main ingredients related to both culture and academics, which include modeling and relationships, physical environment, operational systems, curriculum, instruction, and traditions. For our parochial leadership schools, we also consider faith as a seventh key ingredient for ubiquitous implementation.
Leader in Me is a school-wide process dedicated to transforming the culture of a school with an emphasis on leadership and id based on the seminal work of Dr. Stephen Covey's 7 Habits of Highly Effective People.
Becoming a leader should not be an opportunity for just some students, but for ALL students. Dr. Stephen Covey defines leadership as a choice, not a position. Our educators are primed to help ALL students choose to be leaders in a nurturing environment that provides them the necessary authentic learning and leadership opportunities, while identifying and cultivating their special gifts and talents. Coupled with explicit teaching and practice of The 7 Habits of Highly Effective People, our young people have the opportunity to develop the essential soft skills needed for a life of effectiveness.
All of our Leader Valley Leader in Me schools embed the 7 Habits of Highly Effective People, identify the gifts and talents of all students, and provide authentic and meaningful leadership roles and opportunities to learn about leadership. Leader in Me has four principle focuses:
– Developing essential soft skills in all students
– Identifying and nurturing the gifts and talents of all students
– Providing authentic and leadership opportunities for all students
– Applying The 7 Habits of Highly Effective People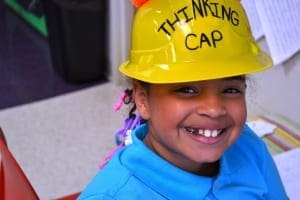 CONTACT US
Looking to get your school involved?
Let's talk! Leader Valley is a collaborative partnership with Cedar Valley schools, businesses, and the community.
CONTACT US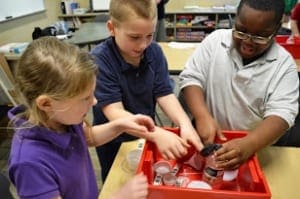 "We talk about trying to prepare our students for college, career, and citizenship. Leader in Me really helps out in all three areas in that it can provide more of a basis, some of the soft skills, some of the employability skills, and some of the grit and determination that we like to see in our students. Whether it is college, career, and citizenship, Leader in Me is a major ingredient in the recipe."