You Are a Leader!
Check out what other student leaders are doing to make a big difference around the Cedar Valley! Student leaders are stepping up at school, at home, and in the community. Check out these videos of Leader in Me student leaders.
George Washington Carver Academy – Poetry Slam
Hoover Middle School – Leader in Me Video
North Cedar Elementary – Leader in Me Video
Orange Elementary – Leader in Me Song

Service Projects
Many young people like you are making a big difference with service projects around the community.
Orchard Hill – Feed My Starving Children Service Project
Fred Becker Elementary – Elementary Service Leaders Video

What Kids Are Saying About Leader in Me
"My goal was to be a leader in class. One of my other goals is to have over the top work in class and I have reached all my goals." – Imana, Hoover Middle School Student
"It helps people come from making bad choices to good choices. It helps some people to get their homework done on time more." ~ Sabur, Former Cunningham Student Leader
"I like Leader in Me because parents can see what kids do as a leader. It is important because it teaches us how to take care of things and ourselves and be more helpful." ~ Southdale 4th Grade Leader
To learn more about how to become a student leader through Leader in Me:
Ask your teachers if they know about Leader in Me
Check out these videos and resources (on the page)
Join us on social media (link to social media options)

Links
Leader in Me Schoolyard for Students

Books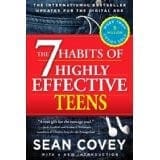 The 7 Habits of Highly Effective Teens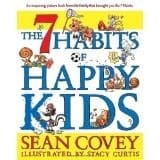 The 7 Habits of Happy Kids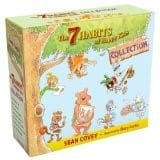 The 7 Habits of Happy Kids Collection
Leader in Me is an international initiative sponsored by FranklinCovey and based on the seminal work of Dr. Steven Covey's 7 Habits of Highly Effective People. Leader in Me is a school-wide process dedicated to transforming the leadership culture and performance at the schools.
Becoming a leader should not be an opportunity for just some students, but for ALL students. Dr. Stephen Covey defines leadership as a choice, not a position. Our educators are primed to help ALL students choose to be leaders in a nurturing environment that provides them the necessary authentic learning and leadership opportunities, while identifying and cultivating their special gifts and talents. Coupled with explicit teaching and practice of The 7 Habits of Highly Effective People, our young people have the opportunity to develop the essential soft skills needed for a life of effectiveness.
All of our Leader Valley Leader in Me schools embed the 7 Habits of Highly Effective People, identify the gifts and talents of all students, and provide authentic and meaningful leadership roles and opportunities to learn about leadership. Leader in Me has four principle focuses:
– Developing essential soft skills in all students
– Identifying and nurturing the gifts and talents of all students
– Providing authentic and leadership opportunities for all students
– Applying The 7 Habits of Highly Effective People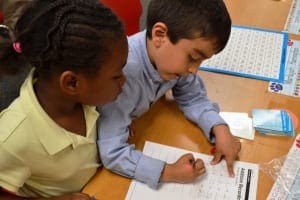 CONTACT US
Looking to get your student involved?
Let's talk! Leader Valley is a collaborative partnership with Cedar Valley schools, businesses, and the community.
CONTACT US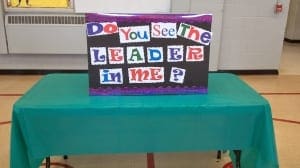 "Everyone has a leader in themselves, but Leader in Me helps to discover it."