Leader Valley News
Learn about all that is going on with Leader Valley and Leader in Me. Powered by our donors, Leader Valley develops tomorrow's leaders today and shapes the workforce for the Cedar Valley by preparing all students with the essential skills they need to thrive in their careers, higher education, and citizenship. This is a unique and impactful opportunity to invest in our students, schools, and community.
Additionally, Leader Valley offers the same support and development to Cedar Valley professionals. Companies and organizations across the Cedar Valley can feel a cultural shift with an introduction to the 7 Habits of Highly Effective People.
Leader Valley Events
View upcoming opportunities to engage and develop with Leader Valley Professionals. Curriculum is offered over a wide variety of topics from The 7 Habits of Highly Effective People, Leadership Development, Unconscious Bias, and many more.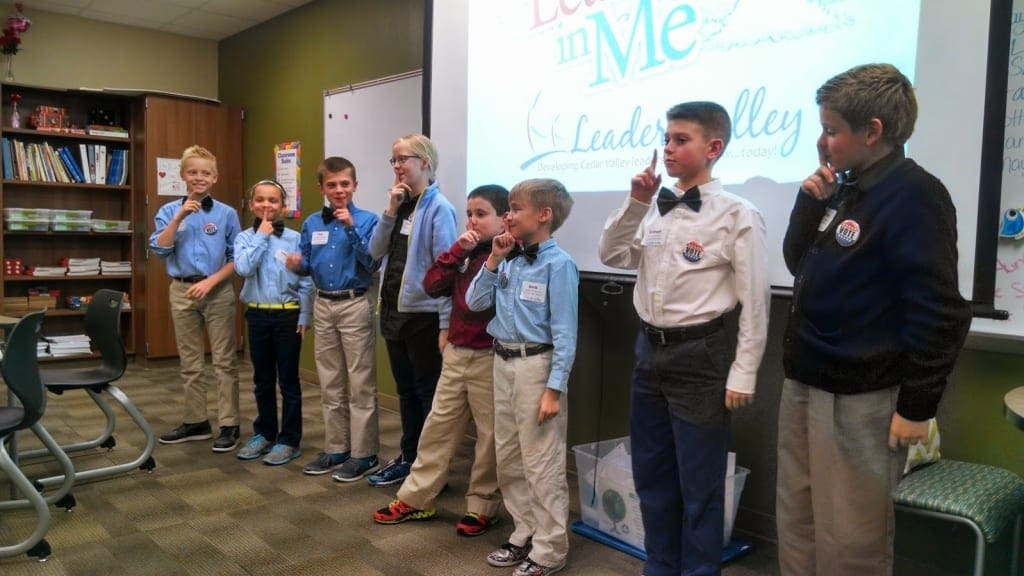 Media Gallery
Want to dive into the world of Leader Valley and Leader in Me? Visit our media gallery to watch videos and view photos from events, symposiums, and many other professional development opportunities