Higher Education Partnerships
A valuable partnership with two Cedar Valley higher education institutions has been established to nurture the leadership work in our Pre-K-12 schools. The University of Northern Iowa and Hawkeye Community College prepare our future educators in their respective teacher-preparation programs. Both institutions are instrumental in helping our future teachers understand and apply The 7 Habits of Highly Effective People and Leader in Me, through infusion into course content, but also through supplemental workshops.
Hundreds of pre-service teachers have been trained through workshops in the 7 Habits and Leader in Me.
Additionally, the partnership has spawned a wonderful renewal opportunity for educators in local Leader in Me schools. Each summer, a three-day 7 Habits retreat is held at Hawkeye Community College, in which educators can earn graduate credit from the University of Northern Iowa and renew their passion for the 7 Habits and Leader in Me.  Since its inception, 250 educators have attended this wonderful learning and renewal opportunity.
Several instructors and professors from both institutions also are certified 7 Habits facilitators. They provide a valuable resource and co-facilitate 7 Habits sessions for our schools implementing Leader in Me.
Business Partnerships
Cedar Valley businesses also support the leadership work in our Pre-K-12 schools in a variety of ways. These area businesses are eager to play an active role in improving our schools, because they firmly believe that Leader in Me is a long-term investment into our Cedar Valley talent pool.
Many business representatives volunteer their time to share their own gifts and talents with Leader in Me students, especially as students apply and accept leadership roles that require certain skill sets. Others volunteer their time in schools with specific projects or attend community leadership events.
We also have students visit various work sites to understand the real-world implication of the valuable skills they are learning or to provide presentations to the employees of companies. Other significant contributions by businesses are financial in nature, which helps to support the implementation and materials needed by Leader in Me schools.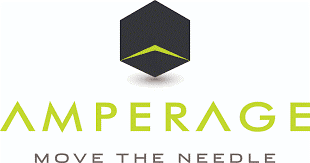 AMPERAGE
Amperage Marketing provides creative communication and fundraising solutions across many industries, including education, healthcare, community, financial and insurance services, and nonprofits.

Area Education Agency 267
Area Education Agency 267 is an Awareness Partner for the Leader in Me Symposium. Area Education Agency 267 supports educators, parents, and the communities by working together toward one ultimate goal–to improve student learning. Area Education Agency 267 provides support in the areas of quality instructional materials, curriculum planning, best practices in teaching and learning, safe and caring learning environment, appropriate educational opportunities for all learners, technology planning, professional learning, assessment, special education, leadership development, and more.

The Black Hawk County Gaming Association is a corporation that holds and maintains a license to conduct gambling games in accordance with the Iowa Excursion Boat Gambling Act. The Black Hawk County Gaming Association benefits the Cedar Valley by providing property tax relief to cities and counties, funding capital improvements, and making charitable contributions. The Black Hawk County Gaming Association funds programs, projects and activities for organizations and communities in seven Iowa counties.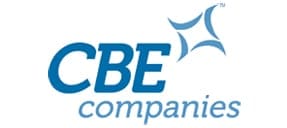 CBE Companies
CBE Companies has been a generous sponsor of Leader in Me across the Cedar Valley and is also an Awareness Partner for the Leader in Me Symposium. CBE Companies is a global business process outsourcing (BPO) organization and is the parent company of CBE Group, CBE Customer Solutions, and Argent Account Acquisitions. CBE Companies is supported by a leadership team of tenured industry experts. CBE Companies currently employs over 1,200 people in six locations globally. Its corporate headquarters is located in Cedar Falls, Iowa, with additional facilities in Waterloo, Iowa; Overland Park, Kansas; Haverhill, Massachusetts and Manila, Philippines. The organization is consistently recognized as a top five Employer of Choice in the Cedar Valley.  Tom Penalua, CEO of CBE Companies has also been recognized for his leadership in creating and strengthening regional collaboration and cooperation for economic and community development.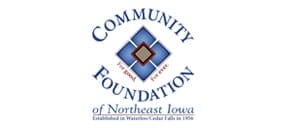 Community Foundation of Northeast Iowa
The Community Foundation of Northeast Iowa has been a generous supporter of Leader in Me, providing funding for both Poyner Elementary Leader in Me and other Leader in Me programming expenses. The Community Foundation of Northeast Iowa is a leading voice and catalyst for connecting donors, nonprofit organizations, professional advisors, community leaders and other partners to inspire charitable giving and improve the quality of life in communities across the state. The Community Foundation of Northeast Iowa works directly with donors and nonprofit organizations to educate them about issues affecting their communities and offer support for their charitable goals.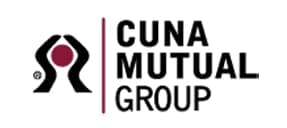 CUNA Mutual Foundation
CUNA Mutual Foundation has been an instrumental supporter of the Leader in Me Initiative and generously donated to sponsor Leader in Me at George Washington Carver Academy Middle School. CUNA Mutual Group insurance, retirement and investment products provide financial security and protection to credit unions and their members worldwide. With more than 75 years of true market commitment, CUNA Mutual Group's vision is unwavering: To be a trusted business partner who delivers service excellence through customer-focused products and market-driven insight.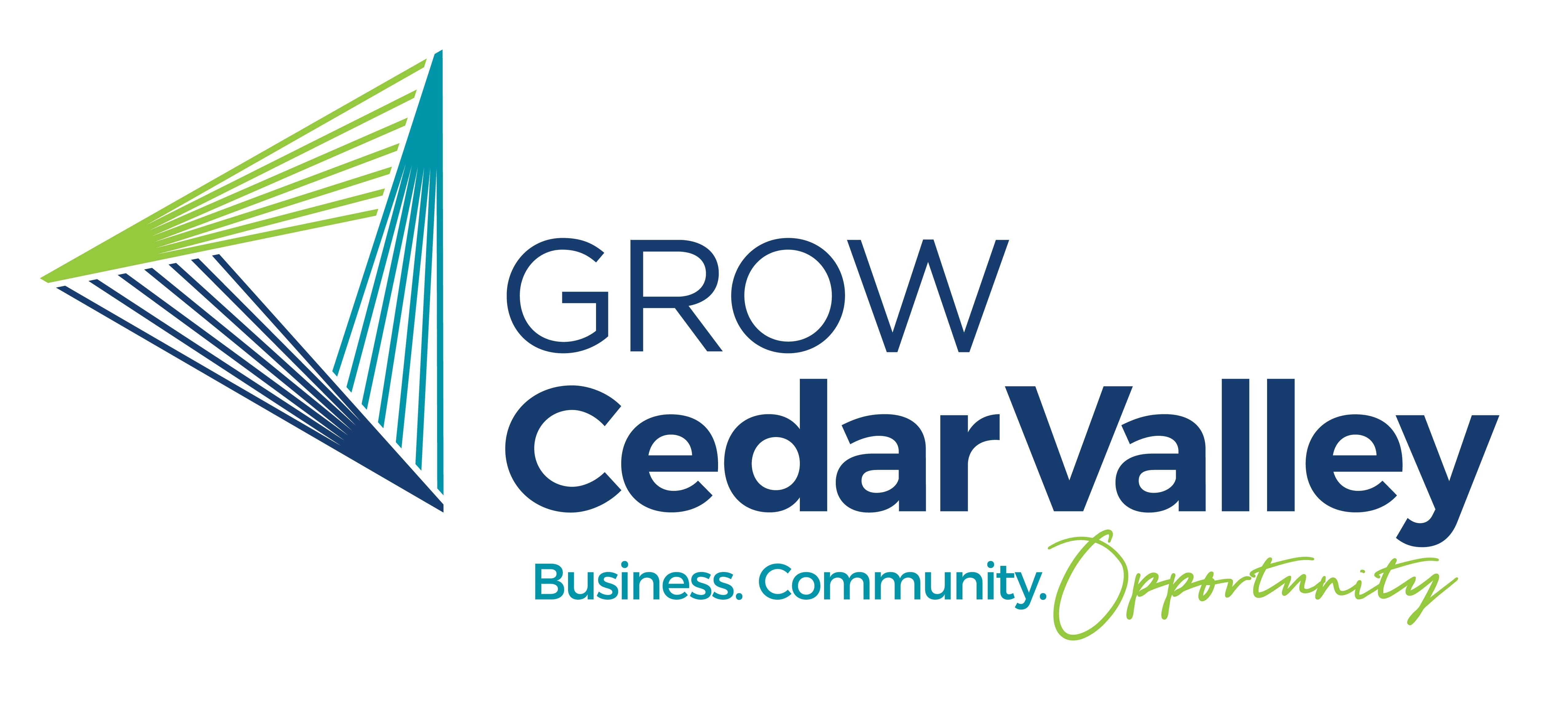 Grow Cedar Valley
Grow Cedar Valley is home to Leader Valley. Grow Cedar Valley is a private, non-profit regional economic community development corporation working to increase economic vitality and wealth in the Waterloo / Cedar Falls area and the surrounding economic region known as the Cedar Valley. Grow Cedar Valley represents and advocates for the interests of business, industry, and institutions operating in the Cedar Valley. Grow Cedar Valley was created to coordinate the resources allocated to economic development in the Cedar Valley, and provide a platform for shared services wherever possible. Grow Cedar Valley programming includes Business Growth and Recruitment, Workforce & Talent Recruitment and Development, Downtowns, Districts, Tourism, and Chamber activities.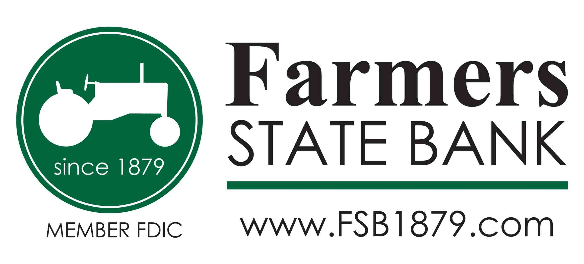 Farmers State Bank
Farmers State Bank has been a part of the Cedar Valley for more than 130 years. Community involvement at Farmers State Bank goes beyond monetary support; it's committing countless hours of volunteer time to help make the cities we serve a great place to work, live, and play.

Guernsey Charitable Foundation 
Guernsey Charitable Foundation's mission is to work in partnership with others to improve the vitality of our community, addressing issues important now and in the future. We focus our support on a broad spectrum of needs including; education that builds character, programs that enhance family life, key social issues, science, programs that aim for community betterment, health and life skills, sports, fitness and activities that recognize the value of people.
View Website- http://guernseyfoundation.com/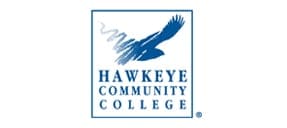 Hawkeye Community College
Hawkeye Community College is a key partner for our Leader in Me schools. In addition to being Awareness Partner for the 2015 Leader in Me Symposium in the Cedar Valley, Hawkeye Community College provides 7 Habits training for future and current educators. Hawkeye Community College is proud to be a collaborative partner of Leader Valley and the Leader in Me. Offering more than 50 high-demand career and transfer programs and a wide array of business training services, Hawkeye is working to fill the skilled worker shortage.  Hawkeye also works with our area businesses to assist them with their workforce training and employee professional development needs.

Hogan-Hansen
Hogan Hansen is a financial services corporation serving many communities in Iowa with a focus on accounting, income tax, financial consulting and wealth management.
View Website- https://www.hoganhansen.com/about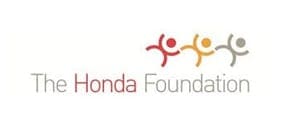 Honda Foundation
The Honda Foundation has generously provided financial support for both Fred Becker Elementary and Lincoln Elementary Leader in Me. The Honda Foundation was established by American Honda Motor Co., Inc., to commemorate its 25th anniversary in the United States and to show its appreciation of America's support through the years. It is Honda's desire that in every community in which it does business society will want Honda to exist. The Honda Foundation helps meet the needs of American society in the areas of youth and scientific education by awarding grants to nonprofits, while strategically assisting communities in deriving long-term benefits.

KWWL
KWWL, an NBC affiliate, is based in the Cedar Valley of Iowa, but serves the Cedar Rapids, Waterloo, and Dubuque markets.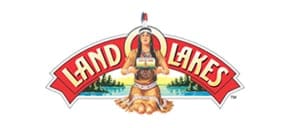 Land 'O Lakes Foundation
Land O'Lakes has provided financial support to our Leader in Me schools in the way of matching grants. Land O'Lakes has a 90-year history of donating millions of dollars in funds, food and volunteers. That commitment was formalized in 1996 with the creation of the Land O'Lakes Foundation. The foundation expands the cooperative's community giving philosophy. Land O'Lakes resources are dedicated to hunger, human services, youth and civic and touring art projects.

Lincoln Savings Bank Foundation
The LSB Foundation was established in 2005 for the purpose of supporting LSB's charitable giving tradition in the communities we serve. LSB's philanthropic philosophy has been an integral part of the company culture since our founding more than 100 years ago. The LSB Foundation demonstrates LSB's commitment to our core value of Building Strong Communities.
View Website- https://www.mylsb.com/trust/lsb-foundation/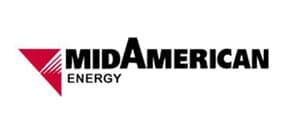 Mid-American Energy
MidAmerican Energy Company has been a key contributor by providing financial support to our Leader in Me initiative. MidAmerican Energy Company, Iowa's largest energy company, is strategically located in the middle of several major markets in the Midwest. Headquartered in Des Moines, Iowa, the company provides service to 739,000 electric customers and 719,000 natural gas customers in a 10,600-square mile area in Iowa, Illinois, South Dakota and Nebraska.

Otto Schoitz Foundation
The Otto Schoitz Foundation was founded in 2016 to assist local organizations looking to make the Cedar Valley a better place to live, work and raise a family.  Mr. Otto Schoitz donated $500,000 that helped open the Charlotte Lee Schoitz Memorial Hospital in 1951.  Through a partnership with Wheaton Franciscan Healthcare, that amount grew a hundredfold.  In 2016, upon the hospital's ownership transfer, this independent foundation was endowed to improve the health and wellbeing of its community.

Principal Foundation
Principal Foundation invests in work that promotes financial security, drives talent-focused educational opportunities, and builds strong communities by providing free or near-free experiences. They believe a stronger future begins when we collaborate towards a common goal.
View Website- https://www.principal.com/about-us/corporate-citizenship

Veridian Credit Union
Veridian is a not-for-profit financial member owned cooperative. Veridian Credit Union provides support to nonprofits whose work is primarily focused on addressing barriers to financial stability by helping individuals improve financial literacy and/or addressing the needs of individuals to achieve self-sufficiency.
View Website- https://www.veridiancu.org/belong/inclusion/veridian-grants