Develop practical leadership skills
Create a Leadership Culture
Improve Your Organization from Top to Bottom
Your team deserves to know your organization is investing in a culture of leadership and effectiveness.
In-person sessions will be held from 8:00-4:30 with a break for lunch at the Boys and Girls Club Teen Center in Waterloo. Virtual sessions will take place from 8:00-12:00 both mornings via Zoom.
7 Habits of Highly Effective People
Develop leadership effectiveness in your personal life, in teams, and in your organization.
January 4-5, 2023 – Virtual
(NEW!)
Change: How to Turn Uncertainty Into Opportunity
Learn how successful leaders engage their people in change, making it feel less uncertain and more like an opportunity
January 18, 2023 – In Person
Unconscious Bias
Learn to identify and adjust for bias, cultivate meaningful connections, and choose courage to make real change.
February 28, 2023 – Session Full
5 Choices to Extraordinary Productivity
Learn to make more selective, high-impact choices about where to invest your valuable time, attention, and energy.
March 22, 2023 – In Person
(NEW!)

Multipliers: How the Best Leaders Ignite Everyone's Intelligence
Learn how the best leaders ignite everyone's intelligence to keep your people excited and engaged as they innovate, solve problems, and deliver results.
April 5, 2023 – Session Full
6 Critical Practices for Leading a Team
Learn the essential soft skills and tools needed to get work done and through other people.
Watch the video below to hear from a local business owner who attended the Leadership Series.
Research-Backed Courses at an Affordable Price
Leadership training with Leader Valley saves you an average of $700 when compared to national training, plus you receive the added benefit of connecting with other local Cedar Valley leaders.
| Course Count | Individual | Group (Table of 6) |
| --- | --- | --- |
| 1 | $300 | $1,650 (save $150) |
| 2 | $500 (save $100) | $2,700 (save $900) |
| 3 | $600 (save $300) | $3,150 (save $2,250) |
| 4 | $700 (save $500) | $3,600 (save $3,600) |
| 5 | $800 (save $700) | $4,050 (save $4,950) |
| 6 | $900 (save $900) | $4,500 (save $6,300) |
*Multi-course discounts must be used for different courses
Individual
Certified Facilitators
Research Backed Curriculum
Collaborative Environment
Table of 6
Invite Your Team
Improve Company Culture
Save $$$
Do You Have a Larger Team?
Host a custom Leadership Accelerator
For organizations with larger teams, custom leadership accelerators offer more flexibility and cost-effectiveness.
"We believe that leadership is more than day-to-day job performance management. As leaders, it's our responsibility and our privilege to mentor and grow our staff personally and professionally. As the saying goes, you can't pour from an empty cup. Leader Valley led a series of sessions for our leadership team that filled our cups and gave us tools to keep them full, making us more effective and efficient leaders and giving us a framework to better guide our teams as they choose where and how to invest their time, attention and energy."
– Erin Bishop, Vice President of Strategy at AMPERAGE Marketing & Advertising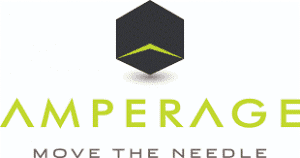 Leadership Series Sponsors
The essence of effectiveness is that you get the results you want today in such a way that you can get even better results in the future.
– Dr. Stephen Covey