Create a sustainable Cedar Valley
Leave a legacy of leadership
Thanks to Partners Like You, Thousands of Cedar Valley Students Develop Leadership Skills Each Year
out of 34 schools in the Cedar Valley are now Leader in Me schools.
out of 2,313 educators receive and teach Leader in Me content.
out of 19,022 students are Leader in Me students.
Learn how your partnership can impact students and schools
Tour one of our schools to see how we help improve outcomes
Change Lives and the Community
Commit to making a difference today that will impact the next 20 years
Join other Cedar Valley leaders investing in Leader in Me!
John Deere Foundation/John Deere Waterloo


Celebrating 10 Years of Leader Valley
Place your cursor on the map to see how Leader Valley has grown since 2012.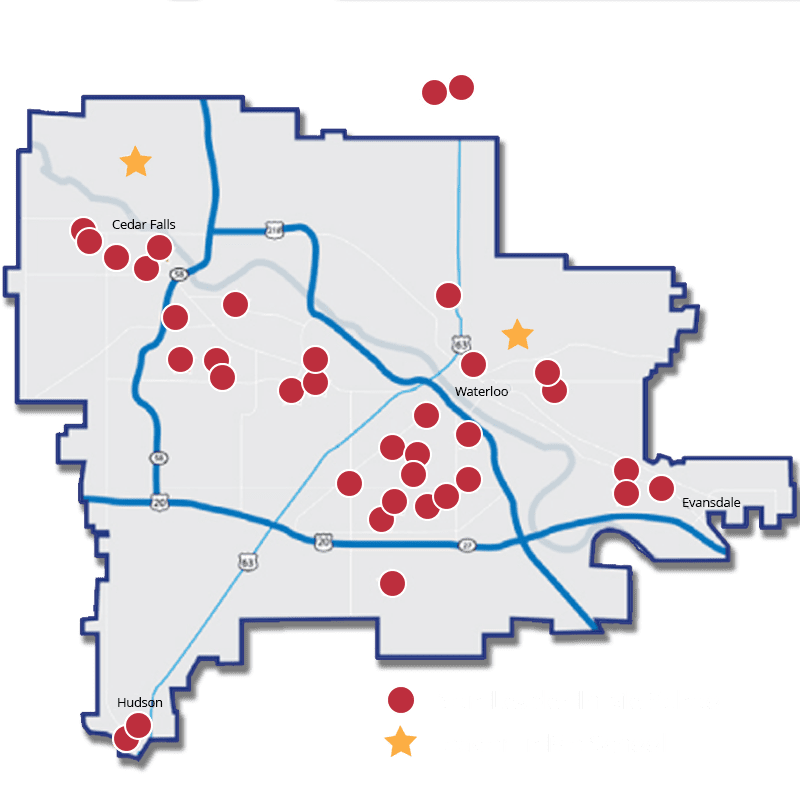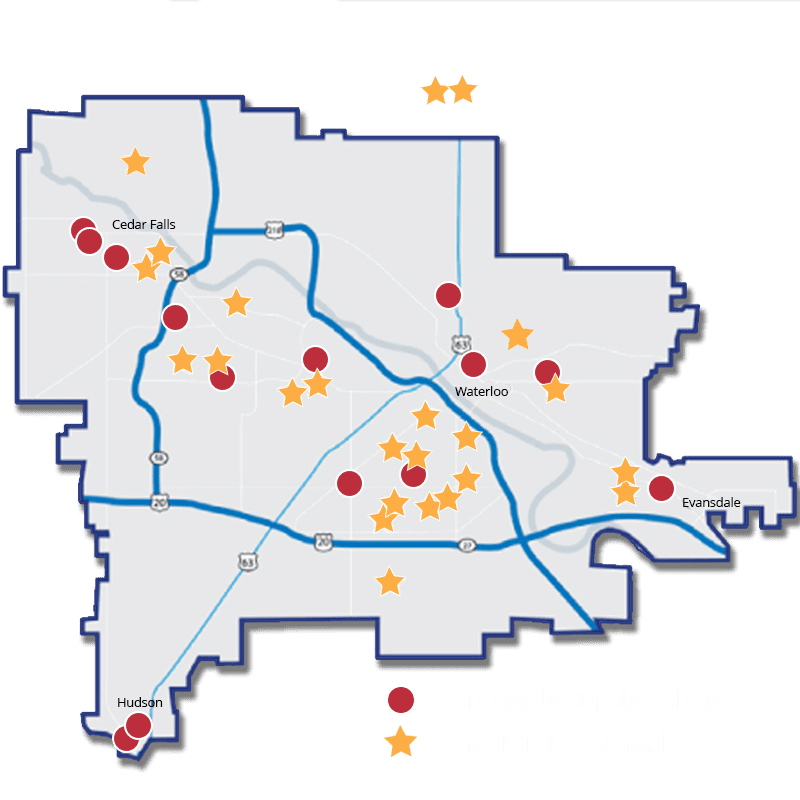 Because of Cedar Valley partners like you, thousands of students have developed leadership skills that will make them successful inside the classroom and after graduation.
Over the past 10 years, we have reached 27/34 Cedar Valley schools with the power of Leader in Me. We invite you to be a part of the next 10 years of transformational leadership in the Cedar Valley!
"The best time to plant a tree was 20 years ago. The second-best time is now."
– Chinese Proverb