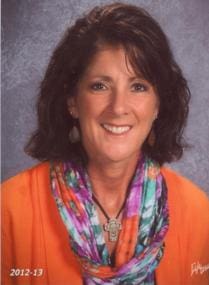 Leader Valley is expanding its capacity to support the Leader in Me schools across the Cedar Valley.
Leader Valley staff are receiving extensive training and certification from FranklinCovey in two impactful areas. The first is workshop facilitation, which will allow Leader Valley staff to lead and facilitate nearly all content delivered to area Leader in Me schools as part of their training and implementation. As certified FranklinCovey facilitators, Leader Valley staff will be equipped to deliver training and assistance, previously delivered by FranklinCovey.
The other area of growth for Leader Valley is the opportunity for staff to become certified coaches. Coaching is an integral part of the school transformation process.  As certified FranklinCovey coaches, Leader Valley staff will work closely to support building leaders to achieve their school culture goals with executive-style coaching.
During the 2016-2017 school year, 21 Leader in Me schools will be supported by Leader Valley from the Cedar Falls Schools, Waterloo Schools, and Cedar Valley Catholic schools. Due to the expansion of Leader in Me schools, the need to provide additional supports to schools became very apparent.
An additional area of growth for Leader Valley, will be the addition of another key position being filled by Teri Trask. Trask, a former Waterloo School Principal, is a trail blazer in creating leadership culture, having lead Orange Elementary to Covey's elite Lighthouse status. In her role as Facilitator and Coach, Trask will support Leader in Me schools across the Cedar Valley. Her role will center on facilitating trainings, innovative programming, coaching, and ensuring maximum impact with students and within school cultures.
Melissa Reade, Leader Valley Director, says of Trask, "Teri is one of those leaders that has the power to impact people and schools in a profound way. We are excited to tap into Teri's passion of leadership development and student empowerment, as well as her unique skillset related to facilitation and coaching."
The relationship between the Leader Valley and Franklin Covey is unique.  Dustin Odham of FranklinCovey, says, "There is something special about the Cedar Valley. Every time I visit the area, I'm reminded of the unique partnerships that exist. The passion to support the areas schools by the community is incredibly rare and special."
For more information on Leader Valley initiative and the Leader in Me, contact Melissa Reade, Leader Valley Program Director by calling (319)232-1156 or by email at melissa@leadervalley.org. You can also visit www.leadervalley.org.
###