In the spirit of March Madness, our Leader Valley volunteers have teamed up to see which team can raise the most money to support our future leaders. We invite you to support our Leader in Me students by making a donation in honor of your favorite team.
Our goal is to raise $5,000 to provide 100 Cedar Valley students with the skills they need to be successful students and community leaders. Join us!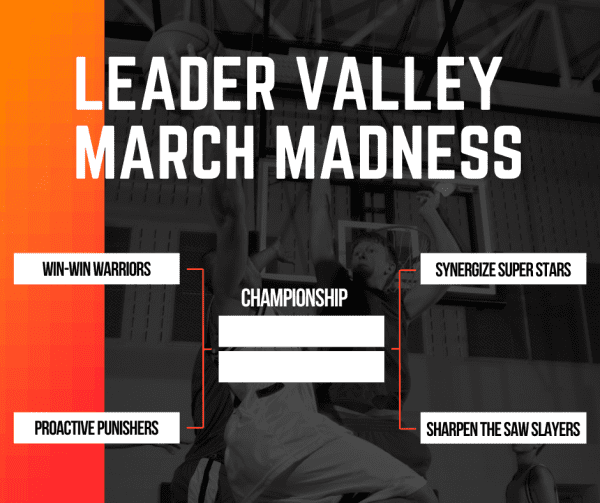 The teams are filling up, but there is still more space!
Check out the starting lineup…